4 tags
4 tags
7 tags
3 tags
7 tags
7 tags
6 tags
4 tags
5 tags
4 tags
4 tags
7 tags
1 tag
9 tags
1 tag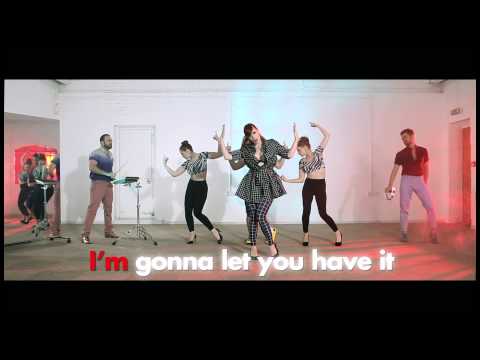 13 tags
Master of all things hair Miss Galvez
I recently worked with my AMAZING pal and uber Hair Stylist Kelly Galvez on a fashion friend Mariane's end of Year show. We only did 2 looks but she totally blew my socks off and I cant wait to work with her in the future. We were going for a Perurvian theme and the results were amazing! The other look was a more sporty look for which she just did a high top knot. TAKE NOTE PEOPLE WE HAVE...
she wore what??!
Platform Sneekers from Office.  LOVE :-)
13 tags
9 tags
13 tags
13 tags
A sad Loss of fabulous life
Last week I learned that hair Colorist Gary Richardson who I was lucky enough to work with and have teach me a few times at Daniel Hersheson recently passed away. I vividly remember him making my Afro Blonde at the Conduit street salon and being blown away by the colours he did and the little tricks that he had when doing hair. From colouring the likes Agyness Deyn to Karen Elson he was always a...
13 tags
13 tags
13 tags
13 tags
13 tags
13 tags
13 tags
13 tags
13 tags
14 tags
8 tags
12 tags
8 tags
power plate week
So she bought a power plate. The Woman who I call Mum you can refer to her as Satin like she does when she talking about me decided to buy a power plate. I have been given motivational diet tips to get me on the plate for the last few weeks and I thought i'd share some with you all Monday: Back Fat Jade your are totally getting fat, get on the power plate it'll help. trust me...
8 tags
8 tags
8 tags
8 tags
3 tags
Miss Peter Pan
I'm 25 and with being 25 it means that i'm really grown up. Gone of the days asking my parents for money (bullshit) gone of the days of having someone else cook you meals and do your washing (total bullshit, I dont even know where the washing powder is kept)  No more binge drinking with 19 year olds. (last Friday didn't count I swear) No more having a messy...
8 tags